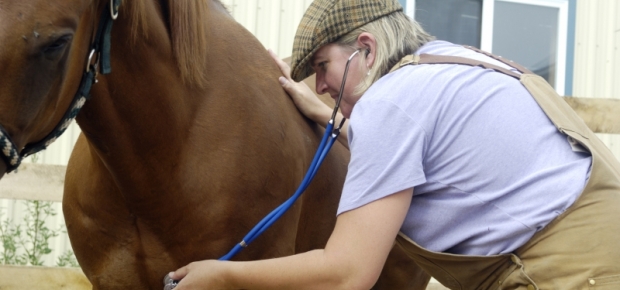 For those who watch Channel Seven's TV series, RSPCA Animal Rescue, they'll get a true glimpse of RSPCA Inspectors' sometimes brutal and emotional battle against lost, abused and neglected animals.

RSPCA NSW Inspector Gillian Hay shares more about her role within the Royal Society for the Prevention of Cruelty to Animals (RSPCA), the largest animal welfare organisation in Australia with its eight autonomous state and territory Societies.

Inspector Hay is one of 84 Inspectors in the country who investigates around 50,000 complaints of cruelty and neglect per year, involving offences against farm animals, companion animals, pets and wildlife.

Her job is not just about rescuing animals, though. It's about helping to change attitudes about the way animals deserve to be treated and cared for. Inspectors do this by investigating complaints, enforcing laws relating to animal welfare and educating people about animal welfare issues.

Raising Awareness About Inspectors

"Many people do not realise that the RSPCA has Inspectors," says Inspector Hay. "The RSPCA education and marketing teams are trying to raise this awareness through community outreach programs, school visits and fundraising events."

Inspectors work and liaise with a range of other organisations ranging from police, emergency services and wildlife agencies to livestock health and pest authority, local government/council and community services, housing and health officials.

These animal advocates, dressed in fawn and navy uniforms, are law enforcement officers, working with police prosecutors and legal teams through the Australian Court system to ensure that justice is done.

In NSW, where Inspector Hay works, RSPCA Inspectors are Special Constables and have powers similar to the Police to enforce animal welfare laws. "We can enter a yard to inspect animals without an owner's permission or seize an animal from a property if it requires veterinary attention," she says.

A Day's Schedule

Every day is different for an RSPCA Inspector, says Inspector Hay. One particular day, she started the early morning by re-inspecting some horses after previously issuing the owner with instructions on proper feeding and husbandry. Upon seeing the horses have improved in body condition since her last visit, she writes the job off.

An hour later, she rescues an injured fox that has found its way underneath someone's ride on lawn mower in a yard and takes it to the shelter for veterinary treatment. After attending to a complaint about a cat with a sore on its mouth, she attempts to trap a large family of stray cats at a burnt out property but manages to return to the shelter with only one feisty feline.

At 1pm, Inspector Hay drops into her office to check her emails and to complete some paperwork. A couple hours later, she's off again to attend a cruelty complaint where two dogs have been left in a yard with no one seen coming to feed them for the past few days. Nobody is home, so she leaves a notification of her visit and heads home, wrapping up another busy day.

Personal Experience

Every job has its ups and downs. For Inspector Hay, the best part of her job is being able to help animals in need every day, whether they are sick, injured, neglected or needing to be rescued.

"It is very rewarding to remove a skinny dog from a property and soon seeing it transform into a healthy dog after being fed a good diet under the RSPCA's care," she says.

The downside of the job is to see firsthand the cruelty that man is capable of inflicting on an animal.

"Inspectors see many sad cases of animal neglect and as we are all animal lovers, it can be hard to separate your emotions from the job at hand," she says. "I know that I deal with these situations by knowing I am improving the life of the animal by removing it from its situation, giving it a warm bed and good food, then ensuring its owner is made answerable to the offences. I also go home at the end of every day and give all my dogs a big cuddle!"

The biggest challenge that Inspectors face on the job is to try to obtain just and fair results for the animals they seize, says Inspector Hay.

"If a human mistreated another human in the same way we see some animals treated, they would be punished with the full force of the law. Unfortunately, many people charged with animal cruelty offences receive minimal fines with no incentive not to re-offend," she says. "Australia says no to domestic violence – it should be the same for animals."

Topic: Adoption