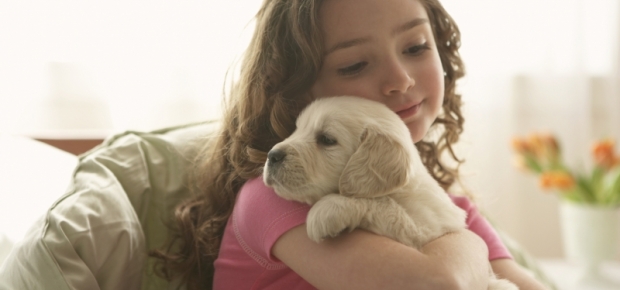 Dogs are wonderful, loving pets but sadly, through no fault of their own, over 100,000 dogs are euthanased in Australia every year. Thankfully, something is being done to try and improve this situation – the Pedigree Adoption Drive.

About the Pedigree Adoption Drive

The Pedigree Adoption Drive is a joint initiative between the Pedigree brand of pet food and PetRescue. The aim of the adoption drive is to find homes for dogs that are currently in animal shelters, so that they don't have to be euthanased and also to improve the life of homeless dogs.

The Pedigree Adoption Drive is currently in its 4th year and this year it runs from 29 July until 8 October. This year, the program hopes to home at least 6,000 dogs that would otherwise be homeless, and to raise at least $100,000. The Drive currently uses a number of different methods to reach potential pet owners. This is by showcasing pets in Sunday newspapers around the country, by teaming up with Classic Hits through the Jono & Dano show, and through social media such as Facebook and Twitter.

How to Participate in the Pedigree Adoption Drive

There are several ways that you can help the Pedigree Adoption Drive. You can adopt a dog that is in need of a loving home. If this just isn't practical for you, you can donate to the Drive or to PetRescue directly. You can also volunteer at your local animal rescue group – these people are always in need of help. Of course, you can also buy Pedigree pet products as a portion of the price of the food goes to help support PetRescue and pet rescue groups across Australia. Finally, and very simply, you can simply like the Pedigree Adoption Drive Australia page on Facebook and they will donate a bowl of dog food to feed a rescue dog on your behalf.

The Dog-A-Like Application

This year, the Pedigree Adoption Drive has found a new and innovative way to reach as many people as they can in order to try and find homes for rescue pets. This is the phone and Facebook application called "Dog-A-Like", which is based on the premise that dogs look like their owners. All you have to do is to take a photo of yourself. The software in the application then scans your eyes, hair, nose, mouth and facial features and analyses and compares them against all of the dogs that are currently listed on PetRescue until the perfect match is found! Not only is it a fun application to play with – do yourself, your family, and your friends! – it showcases the dogs that are available to adopt and encourages people to share "pet profiles", spreading the news of the Drive even further throughout social media.