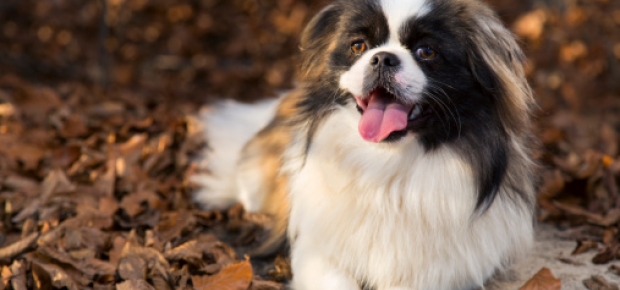 If you are after a dog that is small on size but large on beauty and personality, the Pekingese could be absolutely perfect for you. Here's what you need to know about this small dog with a big heart.

The Pekingese Appearance

The Pekingese is a toy breed of dog standing up to cm high at the shoulder and weighing up to 6kg. Appearance wise, they look part lion and part monkey! They are short legged dogs with muscular bodies. The face has a short snout and may appear to be somewhat "squished in". They may be small but they are definitely not fragile. the dog is often seen with a black mask on its face, which is a cute and endearing characteristic. The Pekingese has a long, coarse topcoat with a soft, dense undercoat. The coat itself comes in a range of colours and markings such as biscuit, black, black and tan, cream, fawn, fawn sable, grey, grey sable, red, red sable, white, and brindle.

The Pekingese Temperament

The Pekingese is a dog that is absolutely famed for its loyalty. They protect anything and everything that they see as being "theirs". The Pekingese, despite its small size, is also an incredibly fearless little dog, and simply doesn't see size when it looks at other dogs or people, something that can cause exasperation in their owners. They can and do get along well with other pets, especially if they are brought up together. The Pekingese loves attention and to be made a fuss off but they are not necessarily a lap dog. They are very playful and love to play with balls and toys, even in their old age!

Caring for the Pekingese

The Pekingese is not a low maintenance breed of dog at all. The coat is incredibly heavy and thick and it needs to be brushed daily and bathed regularly as well. you can trim the coat if you want to. the eyes and ears also need to be kept clean and you'll need to clean the "private parts" of male dogs regularly as well. The Pekingese can live for 17 years or so on average. Exercise wise, you'll need to walk them regularly on hard surfaces to help keep the toenails short and to keep them fit. Be careful not to over exercise them though as this can lead to them overheating and having breathing difficulties. They are an indoor dog and should be kept inside with the family.

Choosing a Pekingese

You should always obtain your Pekingese from a registered breeder. This is important as the Pekingese can suffer from hereditary health problems such as brachycephalic syndrome, corneal ulcers and inverterbral disc disease. Registered breeders are responsible and will only breed from dogs that have been cleared of these health issues, and will be able to show you the health clearances to prove it.

Topic: Breeding