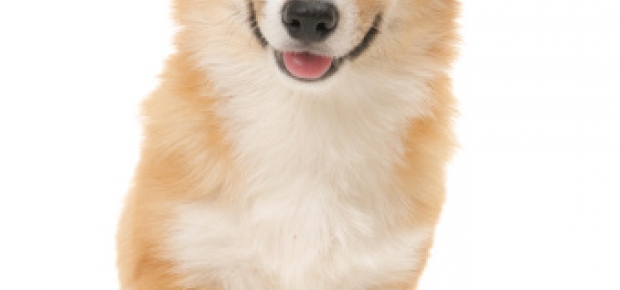 Looking for a dog that has a strong royal heritage? You can't go past the Welsh Corgi – the favoured dogs of the Queen. Here's everything you need to know about this noble breed.

The Welsh Corgi Appearance

There are two types of Welsh Corgis – the Pembroke Welsh Corgi and the Cardigan Welsh Corgi. The difference is that the Pembroke Welsh Corgi has influences from the spitz breeds while the Cardigan Welsh Corgi has influences from the dachshund and basset breeds, making it a larger, longer bodied dog than the Pembroke Welsh Corgi. The Pembroke Welsh Corgi comes in red, sable, fawn, or black and tan, while Cardigan Welsh Corgis come in any colour. In both breeds, the coat is short and soft. Appearance wise, all Corgis are dwarfs, having short legs and a normal body size. corgis are most famous for their large, erect ears.

The Welsh Corgi Temperament

The Corgi is known for being a friendly, outgoing and loyal dog. The Pembroke Welsh Corgi tends to be more outgoing than the Cardigan Welsh Corgi however. They are very affectionate dogs and get along well with children. They will be suspicious of strangers however and will let you know when they are approaching. Even though they are loving dogs, they are actually quite active, and like to run around. Corgis don't like being bored and if they are they'll become noisy. To prevent boredom, give them lots of toys and activities to keep them occupied. You should also give them plenty of attention.

Caring for the Welsh Corgi

The Welsh Corgi doesn't require much in the way of grooming at all. Basically all you need to do is to give it a quick brush a couple of times a week to keep the coat clean and shiny, with an occasional combing to care for the skin and undercoat. it is important to realise that puppies needs lots of undisturbed sleep and to be looked after carefully during play time. If you have kids, be extra careful to make sure that the kids don't drop the dog! As well, you should feed the dog a balanced diet and take care that it does not become overweight as this can put undue stress on their frame.

Choosing a Welsh Corgi

Welsh Corgis are great pets for active elderly people, and families. If you are buying a Corgi, you should always get one from a registered, reputable breeder. The breeder should have screened for potential health conditions such as glaucoma and hip dysplasia, and they should be willing to show you these clearances. Choose a Corgi that is well proportioned and that doesn't have an unusually long body, as long bodied Corgis may be more prone to back issues.

Topic: Breeding