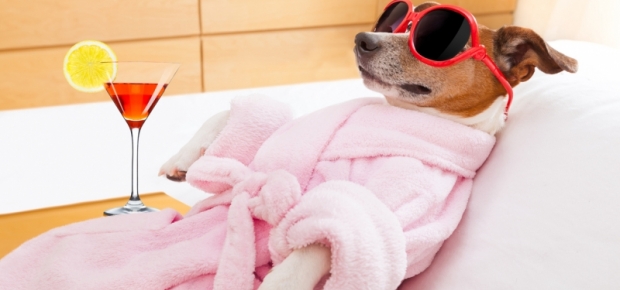 Benefits of Doggy Day Care

Did you know there is such a place as doggy day care? Just like day care for children, there are options for dogs to be cared for during the day!

Not sure why you would take your dog to doggy day care? Here are some of the benefits:


Keeps your dog happy

For those who work long hours, having a safe place to leave your dog is a comfort them and for you. Doggy day care is set up to ensure your dog has plenty of interaction and stimulation. This can include games, playing with toys, dog carers and other dogs. It's not all about play, there are beds so your dog can snooze whenever they feel like it too.


Exercise

Many doggy day care centres have outdoor play and walks on the agenda. It's also something you can specifically request at most day care centres. It's a great way to make sure your dog gets the exercise they need, especially if you are time-poor.


Make it work around your schedule

There are many doggy day care centres that have flexible options. For instance, you may only want to drop your pet off once a week or perhaps just for a few hours. Many centres cater for this sort of flexibility.


Socialising

If your dog loves being around other pups, this is a great chance for them to socialise. Or, if they don't have the opportunity to interact with others dogs much, this is a chance to let them mingle, which most dogs really do enjoy!


Staff will ensure they are happy and safe

While you need to do your research to ensure you find a reputable centre with trained and experienced staff, rest assured that your dog will be in good hands. Doggy day care centres are used to large numbers of dogs and have systems in place to ensure their happiness and safety at all times.

If you're not sure how your dog will go at a doggy day care, choose a centre and ask if you can book in for an hour. Hang around while your dog goes out to play and see how they enjoy it. You can even try this a couple of times before leaving them for a full day.