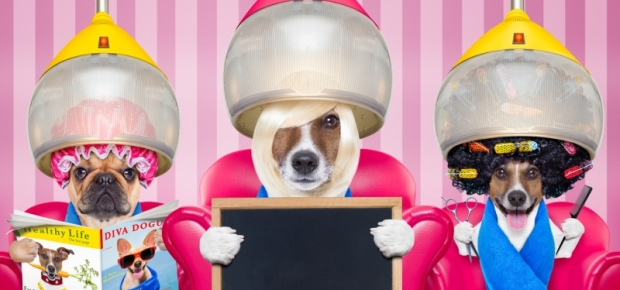 Do you need to hire a professional pet groomer?


Wondering if your pet is looking as snazzy as they could be? Perhaps they need a professional pet groomer? Hiring a pet groomer can have its benefits. That's not to say that every pet needs one. Some pets are low maintenance and do a pretty good job of looking great on their own, and some tasks are manageable for the pet owner.
However, here are some instances when calling in the grooming gurus can be a great help.


Complex routine

Some breeds of pets can require more grooming than others. For example, dogs with thick coats or nails that need regular trimming. A pet groomer can manage all of these needs so you don't have to worry. Pet grooming isn't simply about looking fab, just like humans, grooming is about hygiene and health. With a pet groomer you can ensure all the must-do items are being ticked off your list.


Temperamental pet

OK, we can't blame our pets when they don't want to cooperate with having a bath or grooming time. It's not always the most fun! However, as we know, many of these tasks are essential. If you have tried to groom your pet and they don't cooperate it can become an ordeal. Pet groomers are well aware of this and have experience dealing with non-compliant pets. A good groomer has had training and is equipped with tricks and tips to keep your pet calm and happy.


Time poor

If you're pressed for time, grooming your pet is one of those things that can keep being pushed back. Booking in a pet groomer is an easy way around this. On top of keeping your pet healthy and happy, some groomers will come to your house when you're not even home! Think of it as an extra form of engagement for your pet. They will be pleased to have the interaction and attention and be getting a makeover in the process.

Thinking about hiring a pet groomer? Do some research and call up a few groomers. Don't be afraid to ask plenty of questions, share as much as you can about pet and what you need. A good groomer will share all the important information, making the process for you even easier.

Topic: Grooming