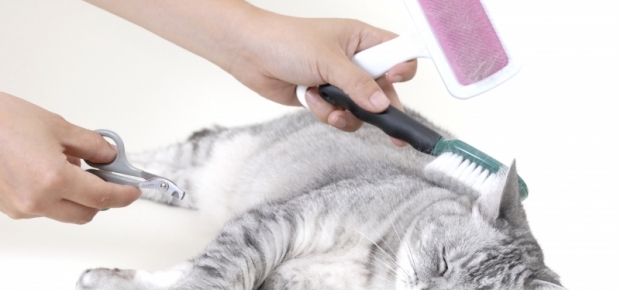 Pampering your pet on a budget


If you're wondering how to save a few bucks this festive season, but don't want your pet to miss out, there are ways. Try these easy tips for pampering your pet on a budget!


Bath

There are many pet spas available offering a range of choices, but if this is out of your budget don't despair! Purchasing a good quality pet shampoo and doing it yourself can be an easy activity. Either use your bathtub or find a grassy spot outside. For a quick dry, bathe your pet on a warm day.


Affection

It's completely free and your pet will be forever thankful. Most dogs and cats love to be petted. You can gauge how they like to receive affection by their reaction. Try a light scratch behind their ears, a rub of the belly or gentle long strokes down the back. For rabbits and guinea pigs, try soft strokes on the head and back.


Walk

Most dogs love going for walks. If this isn't already part of your daily routine, start making it today. It costs nothing and importantly, gives your dog exercise. Try a different route from time to time or explore a new dog park.


Games

Instead of playing the regular throw and fetch, why not mix it up? Set up a fun agility course for your pet with a treat at the end. This can work for most animals including dogs, cats, guinea pigs, mice and rabbits. It will keep them active, interested and engaged. Be creative and see if you can use materials you already own. Always be present while your pet does the course to make sure nothing falls or that they become trapped.


Play dates

Treat your pet to a play date. Visit the dog park, arrange to visit a friend with the same pet or put up a notice in your community. Dogs especially like interacting, so this is an easy and free activity to mix up their routine. Be mindful that some animals will not get along. Be careful when introducing your pet to another, keep them on a lead and do it gradually. If they are showing signs of distress or anger, pay attention and don't push the interaction.