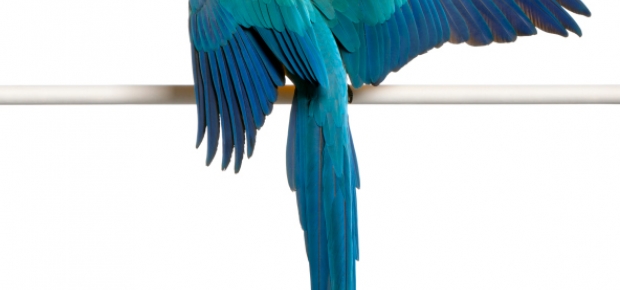 Hand raised parrots make fantastic companions, however confusion remains among parrot caregivers as to whether it's acceptable to clip their pet parrot's wings.

Pros and Cons of Clipping Your Pet Parrot's Wings

The benefits of clipping your pet parrot's wings are reserved for the owner rather than the bird. Most parrot owners have their bird's wings clipped for safety reasons and for convenience. Clipping the wings results in the inability to fly which can prevent accidents, such as flying into windows, and escaping however it also prevents them from escaping danger. A pet parrot with clipped wings should be able to glide to the ground if need be. If you decide to clip your parrot's wings, ensure it's done by a professional. If the clip is too severe, your parrot can be badly injured if dropped.

Disadvantages of clipping your parrot's wings include denying your bird the joy of flight and the exercise opportunity that flight provides. Parrots whose wings were clipped when young but whose owners decide to allow their feathers to grow out are not as strong flyers as parrots that were never clipped. This is because the muscles used in flight never fully develop. Behaviour problems, such as feather plucking, are also associated with clipping wings. Parrots are built to fly and a clipped bird would likely not survive if it escaped.

Consider Keeping Your Parrot Flighted

While the disadvantages of keeping a flighted parrot can include injury from flying into walls or windows, more mess to clean up and the need to closely supervise your bird, the benefits gained by giving your parrot the opportunity to fly are enormous. Flighted birds are less prone to behaviour problems, obesity and other health problems. They can also be less fearful in general because, unlike clipped birds, they are able to escape scary situations.

The decision of whether or not to clip your pet parrot's wings should not be taken lightly and will depend on your individual circumstances.