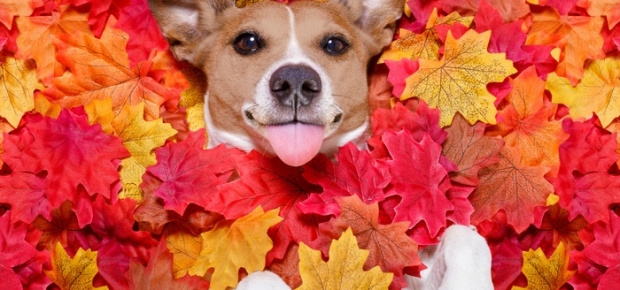 Autumn and Your Pets

It's a new season! Autumn is that time of year where we transition from the hotter months into cooler ones. As pet owners we need to be aware of what our pets need all year round. So, what about autumn? How can you keep your pet happy this autumn?


Fleas and ticks


As the weather cools down, you may think that fleas and ticks are no longer an issue. This isn't the case. Fleas and ticks can still be prevalent this time of year. Make sure you are still taking the necessary procedures to protect your pets including flea prevention medications. If your pet has fleas, you can treat them with a range of options including sprays and shampoos. Also, be aware of ticks. The weather can be unpredictable in autumn and you may find ticks are still about.


Weather changes


With the change in weather it can be hard to know what to expect. You may get warmer days followed by much cooler ones. Be prepared and remember your pet. Be sure to give them adequate warmth during those cooler days or nights. This may be in their bedding or clothing. Be sure pet beds are away from drafts.


Gardening


When you think of autumn you probably think of fallen leaves. If you have a garden with a lot of trees, you may find your gardening workload has suddenly doubled! Remember to keep your pets safe at all times and be cautious of any chemicals or gardening supplies you use. Pets love to be around their owners, so if you out there gardening you may find they follow. Ensure it's always a pet safe space.


Exercise and play


Remember to keep your pet's exercise routine going. As the cooler days set it you may not feel like it as much, but pets need exercise. Exercise for pets has many important benefits including health, well-being as well and keeping your pet happy and engaged.

Finally, take the opportunity of the new season to do a tidy up for your pet. Wash all their bedding and toys. Have a wonderful autumn.

Topic: Owning a Pet