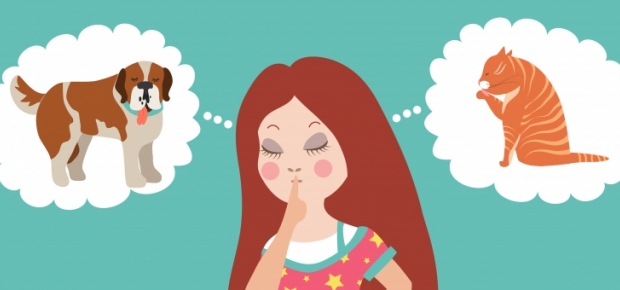 How to choose the right pet

Deciding to bring a pet into your life is a big commitment. While you may love dogs, owning a dog may not necessarily be the right choice for you.
Taking the time to answer these questions will help you to make sure you choose the right pet, and find your perfect match.


What's your personality?

Are you a happy person, calm, energetic, irritable? Having a think about the sort of person you are will help you match with the right pet. If you're very relaxed and enjoy spending time being quiet, an active dog might not be the best match. You might find you're in better harmony with a rabbit or certain breeds of cat. Choosing a pet is like choosing a mate, you need to click. Write down a list of words to describe your personality then use that as a starting point to research pets with similar traits.


How much time do you have?

Owning a pet can sound like a great idea and it's easy to romanticise the thought. However in reality, owning a pet requires effort and time. Have a good look at your weekly schedule and assess how much time you have. Are you out most of the week? Travelling on weekends? Or are you more of a homebody? Think about how much time you can invest each day in the care of your pet. Every pet needs attention so if you have a very busy lifestyle, owning a pet at this point in your life might not be the right decision.



Why do you want a pet?

Are you looking for companionship, more exercise, a pet for all the family? There are so many pets that you can bring into your life. It's worth taking the time to look at all the options before deciding and aligning your reasons with your choice. You may end up being surprised. Cats and dogs are the most common pets in Australia but have you thought about the less common pets? Mice, hermit crabs or an axolotl might give you everything you are after.


Can you afford it?

Pets cost money. They need food, sometimes housing, bedding, play equipment and there may be vaccinations and other medical expenses. . Make sure you will be able to manage their needs without putting too much strain on your budget.



Who do you live with?

Bringing a pet into the home is like having a new housemate move in. If you live with others, this needs to be taken into consideration. Do your housemates or family members have allergies? Are they supportive of you having a pet in the house? Do you have young children? Who will look after the pet? A happy home is a harmonious home. Ideally, all house members including your pet will feel comfortable and safe. It's important to consider everyone's needs and make sure your new pet is going to be a welcomed addition.

Topic: Owning a Pet, How To