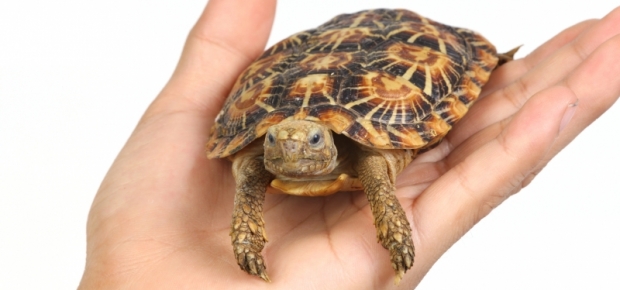 A turtle can be a fascinating, educational and enjoyable pet to own. However, contrary to what you may think when you see one lounging in its aquarium or basking in the sun outdoors, a turtle is not a low-maintenance animal. Before you start looking for a turtle or give in to your child's pleas to have one, it is important to know some basic facts about owning a turtle in Australia.

Is it Legal to Own Turtles in Australia?

All reptiles, including turtles, are protected under the National Parks and Wildlife Act. It is legal to own a turtle in Australia except in the states of Tasmania and Western Australia. In most states and territories, you must obtain a license from the National Parks and Wildlife Service (NPWS) first. The exceptions to this rule are the ACT and South Australia.

It is illegal in all states to take a turtle from the wild. This law has been enacted in order to protect them from the threat of extinction. In New South Wales, it is illegal for turtles to be sold in pet shops or advertised for sale by private parties. This makes obtaining a turtle problematic, but has been done in order to help the NPWS keep track of their numbers and maintain control over their dissemination.

How Can I Buy a Turtle?

A good way to buy a turtle in Australia is to first contact the local branch of the Australian Herpetological Society. Their members will have turtles to sell and you can learn everything you need to know about the care of turtles from the society. Before you buy a turtle from a society member anywhere in Australia, you will need to obtain a license. For most species of turtles, a Class I license is all that is required. This classification is for the safest and most easily maintained reptiles. If you are under the age of 16, you need parental consent to obtain a Class I license.

If you buy a turtle online, be sure that the dealer can provide you with his credentials and prove that the turtles he is selling haven't been poached from the wild. This kind of practice can quickly decimate the population of any kind of wildlife and is one of the main reasons why legal restrictions have been put in place.

What Kind of Turtle Should I Buy?

The most commonly owned turtle is the Eastern snake necked turtle. Also called a long necked turtle, this species most commonly occurs in swampy areas and slow moving waters in the eastern states of Australia. A young snake necked turtle may be as small as a coin, but they can grow up to 30cm in diameter. These are an ideal turtle to begin with because they are indigenous to Australia, are relatively easy to maintain and everybody loves their docile temperament. They easily grow to trust their owners and within a few weeks, will be happy to eat from your hand.

If you wish to own a more exotic turtle, you may need to obtain a Class 2 license. Many of these are endangered species, so extra precautions must be taken to ensure they are properly handled and bred.

Caring for and Feeding Your Turtle

Turtles can live to 50 years of age, but captive turtles often live much shorter lives. This is usually because of misunderstandings about their needs. While a turtle will eat just about anything you give it, its body cannot properly digest all foods. The Eastern snake necked turtle, for instance, is carnivorous, but cannot tolerate meats it would not habitually eat. Pork, beef and other farm animals, for instance, are not part of its normal diet, while freshwater fish is. A continuous diet of turtle "junk food" will eventually lead to its dying of renal failure.

It is also very important to monitor your pet turtle's environment. The pH level and temperature of its water must be constantly monitored. The turtle should ideally be exposed to at least 30 minutes direct sunlight per day or if that is not possible, you should use special UV lights. Whether naturally or artificially, the turtle should have a normal day-night cycle because its natural sleep-waking cycle is tuned to day and night conditions. If you are keeping your turtle in an aquarium, you must give it access to a dry rock where it can go to when it needs to get out of the water. The water in the aquarium must be deep enough for the turtle to be able to roll over while it swims. While hatchlings (baby turtles) can be kept in an aquarium, when they reach adulthood, they thrive best in an outdoor pond.

Owning a turtle can be a very rewarding experience for everyone involved. Just bear in mind that turtles are special creatures that require special handling and a degree of commitment. Once you know what you are doing, they are not high maintenance animals, but like all of us, they need "TLC". For your and your turtle's sake, learn everything you need to know about its care and feeding before you buy one. Then you will know whether or not you are able to take on the responsibility.


Topic: Owning a Pet, Reptiles