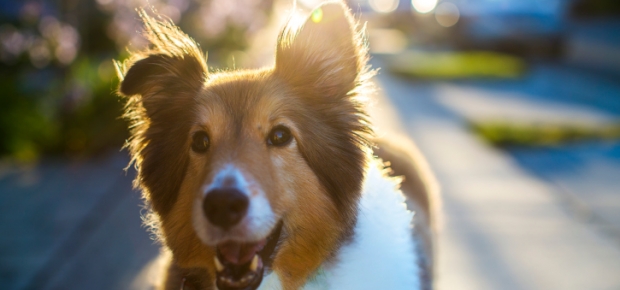 The Shetland Sheepdog is a beautiful, small dog that actually looks a lot like a miniature "Lassie". They are one of those breeds that are suited to just about everyone, and we've put together everything you need to know about this breed.

The Shetland Sheepdog Appearance


The Shetland Sheepdog is a surprisingly small breed of dog, standing around 37cm tall at the withers. This is about half the size of a Rough Coated Collie, which they closely resemble appearance wise. They are a completely separate breed however. Shetland Sheepdogs have a refined, elegant head with dark eyes and semi erect ears. The coat is long haired and they have a mane that goes around the shoulders and chest. The most common colours that you will see are sable, tri colour and blue merle.

The Shetland Sheepdog Temperament


The Shetland Sheepdog is known for being a real people dog and they love their family. They are gentle and loyal, and very affectionate with their family. The Shetland Sheepdog gets along with other pets really well. They are a very intelligent dog and thus will take well to training. Socialisation is also important so that they do not become timid and wary of strangers, but rather just alert you of their presence.

Caring for the Shetland Sheepdog


Grooming wise, the Shetland Sheepdog does not require as much maintenance as you think! All you'll need to do is brush the dog weekly and to give it a bath only when necessary. Exercise wise, a daily walk or a play session should be given. Shetland Sheepdogs will also happily run around the backyard. You can give your Shetland Sheepdog a standard diet of dry, wet, and raw food but you should be careful not to overfeed as they can be prone to obesity. The Shetland Sheepdog lives for twelve to sixteen years on average.

Choosing a Shetland Sheepdog


The Shetland Sheepdog is one of those breeds of dogs that are suited to just about anyone. All you have to do is to remember to do the occasional grooming that is required! You should always get your Shetland Sheepdog from a reputable breeder that tests for inherited conditions such as hip dysplasia, Collie Eye Anomaly, and Progressive Retinal Atrophy. The breeder should be happy to show you proof of this testing so that you can rest assured that your dog will be free of these conditions.

Topic: Owning a Pet