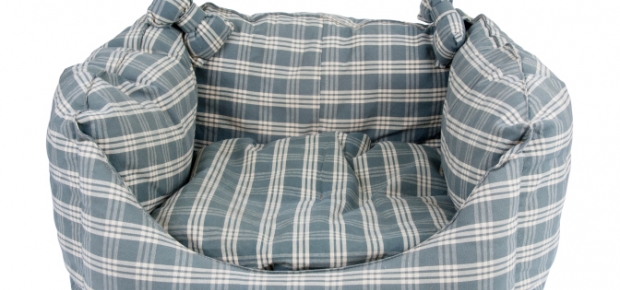 As the weather warms up, it's not just us humans that seek out relief from the heat. Our pets do too, lying on cool tiles, in the shade or anywhere else that they feel comfortable. Help your pets out through the summer season by providing them with a cooling pet bed. Here's what you need to know.

How Does the Bed Cool Your Pet?

The point of having a cooling pet bed is to keep your pet cool throughout the hot summer months but one thing that you have to look at is how exactly the bed works to keep your pet cool. Does it need to be rewetted periodically to keep the cooling system active or is it one of those systems where you can put the bed down and leave it in place once you have filled the core with water and sealed it? While some cooling pet beds use water as their primary means of cooling your pet, others are designed to absorb your pet's body heat and dissipate it into the air! Another innovative kind of pet bed actually works by circulating cool air through the cushion.

How Easy is the Bed to Clean?

Something else that you'll need to look at when choosing a cooling pet bed is how easy it is to clean. Can you simply wipe it clean once it gets dirty? Alternatively, does it have a removable outer cover that you can take off and throw in the washing machine? You want to be able to keep the pet bed clean and hygienic; not just for your pet's health but so that you don't have to deal with fleas, odours, and other unwanted visitors.

Can the Bed Stand Up to Your Pet?

Believe it or not, your pet bed is subject to quite a few rigours from your pet, even if your pet is the most docile on earth. The cooling pet bed needs to be able to stand up to your pet getting on and off it constantly, and should not be affected by claws or your pet's weight. The seams and outer edges should be well reinforced and the bed should be made of a tough enough material that it can stand up to gentle chewing from your pet (no bed will stand up to a determined chewer however!). The bed should be made from non toxic materials for your pet's safety.

Get the Right Sized Cooling Pet Bed!

Of course, you'll need to make sure that you get the right size. Some cooling pet beds are available in just one size but many are available in sizes that suit everything from small pets through to large ones. The bed should comfortably accommodate your pet, as well as fit in its crate, if you have one.

Topic: Pet Beds