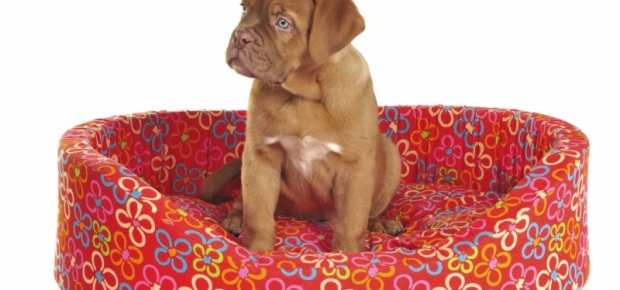 Just like us humans, our pets want nothing more than a safe, comfortable and cosy place to sleep. You can provide this for your beloved pets by giving them a bed that they will love. Since there are so many types on the market, it can be difficult to choose. This is why we've put together this guide on choosing pet beds. Read on for more.

Get the Right Size

One of the most important things when buying a pet bed is to make sure that it is the right size for your pet. Nothing is worse than having a bed that is just too small! If you get your pet as a baby, it might be tempting to get them a smaller bed but keep in mind how large they are likely to grow to, especially if you only want to buy the one bed. Also consider how your pet sleeps. Many pets like to stretch out when they are fast asleep so make sure that the bed can accommodate that. You don't want your pet's head or legs hanging off the side.

Consider the Fabric

Pet beds are made from many different types of fabric including hessian, fleece, cotton, canvas, and more. All of these are great options but consider not only how comfortable they are but how easy they are to clean. You want a cover that is washable so that any pet odours and excess hair can be easily cleaned. Also, if the pet bed is to be used outdoors, make sure that the fabric is tough and able to withstand the conditions.

Choose the Right Type of Pet Bed

There are heaps of different styles of pet beds that you can choose from so the choices can be overwhelming. The cushion styles of pet beds are great for all kinds of pets as they are comfortable and inexpensive. Cushion beds can be square or rectangular in shape or they can be round or oval with higher sides. You can also find orthopaedic pet beds which are a great option for pets that suffer from arthritis or joint problems. Heated pet beds are ideal for the colder weather and will ensure that your pet stays comfortable no matter how much the mercury drops. Conversely, there are special cooling beds that are ideal for summer months so that your pet doesn't overheat. Igloos are perfect for pets that like to feel snug and secure while they sleep. Pet beds that have fabric stretched over a frame are good for outdoors as the pet is raised off the floor and air can circulate around the bed well. Finally, there are also luxury pet beds for those owners that want to really pamper their pets and give them an opulent place to sleep.

Topic: Pet Beds