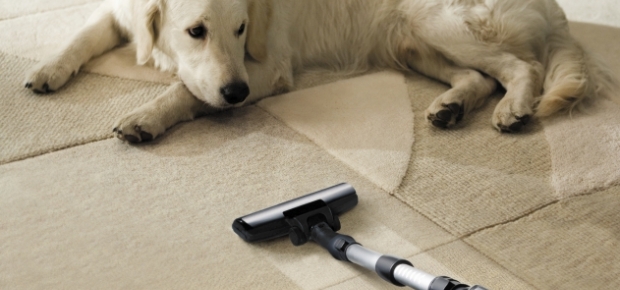 Pets love a comfy place to sleep, just like us humans do! However, after a while their beds get dirty and often quite smelly too. How do you fix that? Simple – just give their bed a good clean! If you're not sure how to clean your pet's bed, here are a few great tips to get you started.

Vacuum the Bed Thoroughly

Most types of pet beds can easily be vacuumed and this is one of the best ways to remove pet hair, dirt, litter and other contaminants. After vacuuming, you should always throw away the bag or empty the vacuum's canister in case of any fleas or flea eggs that may be lurking. Vacuum your pet's bed whenever you vacuum the rest of the house – it'll only take a little while and you won't forget to do it! If there's any stubborn hairs left over, a lint roller will pick them up with ease.

Put the Bed Through the Washing Machine

If your pet's bed is an upholstered type, or you use blankets on the bed, it is a good idea to throw it in the washing machine regularly. Once or twice a month is perfect. If the bed is one of those that has the cover permanently attached, throw the whole bed in the machine. If the cover is removable however, just remove the cover and put that in the washing machine. Add any blankets or towels that you use for your pets and put the machine on for a "heavy" load with warm water. Set the water level to high as a long cycle and lots of agitation will remove the most hair and dirt from the bed. Once done, dry the bed in the dryer or hang it outside in the natural sunshine, which will kill any remaining germs.

Other Tips for Cleaning Your Pet Beds

If you have a trampoline style bed for your outdoor pet or one that isn't upholstered at all, the easiest way to clean the bed is by taking it outside, giving it a good shaking out and then washing it with some warm soapy water, rinsing it and allowing it to dry. If the inner part of your pet's bed is encased in plastic just give it a wipe over with some antibacterial solution while the cover's in the machine, remembering to rinse it off of course so your pet can't accidentally ingest it.

Finally, don't forget to give your pet a bath when you're cleaning the bed otherwise they'll ruin the nice clean bed when they park their stinky butts on it!