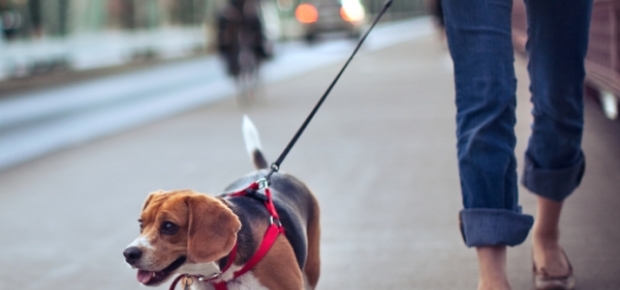 If you need to leave home for a period of time, you want to know that your pets are being looked after as best as they can possibly be. You can opt to take them to a boarding facility but if you are more comfortable leaving them at home in familiar surroundings, then a pet sitter may be the perfect option for you. To help you choose a pet sitter that you trust, here is our guide to help you.

What Does a Pet Sitter Do?

A pet sitter is a professional that will come to your home on a regular basis and care for your pet. They will provide services such as daily or twice daily feeding according to your pet's feeding schedule, changing water, walking your pet, giving your pet plenty of exercise or playtime, and cleaning litter trays or otherwise disposing of waste. As well, they can provide additional services such as collecting your mail, watering your plants, and more.

The advantage of a pet sitter is that your pet or pets are able to remain in their home, in surroundings that they know and are comfortable with. Pet sitters will meet you and your pet before you go away so that they can get to know the both of you, and start to learn your pet's routine. They will follow all instructions that you give them.

What to Look For In a Pet Sitter

If you are thinking about using a pet sitter, there are some things that you need to look for to make sure that you are choosing the right one. Firstly, you need to ask them about their fees. How much do they charge? Do they charge per day or per animal, and if it is per animal, do you get discounts for more than one pet? Also ask what is included in the fee. If there is something extra that you want, you need to find out if it is an additional charge or if it is included.

Good pet sitters will have full insurance and will have passed a security check. You need this for peace of mind, and so that you feel confident in letting your pet sitter have full access to your home and garden. Ideally, they will be also able to be able to provide you with good references from pervious clients. Your pet sitter should have good relationships with the local vets so that if anything does happen to your pet, they can get them the care they need as fast as possible. They should be able to calmly handle any emergency situation.

Finally, check how much time the pet sitter will spend with your pet or pets each day. If they visit more than once, will once be a long visit so that they can exercise or play with your pet? Also find out if your pet sitter will provide various activities, such as taking them to the park or the beach, or providing special games.

By taking the time to choose a pet sitter that fits your requirements, you can rest assured that your pets are as safe and happy as they can be, all in the comfort of their own home, so you don't to worry while you are away.

Topic: Pet Minding