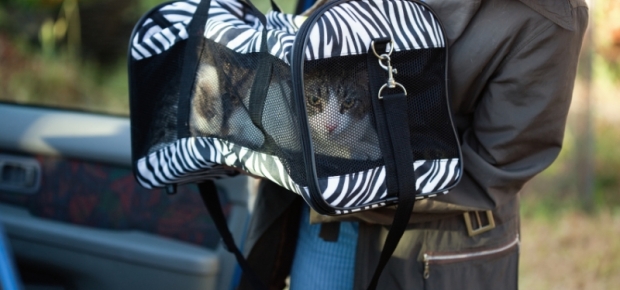 Moving house is stressful enough for us humans, but it can be even more stressful for your beloved cats. This is because cats are territorial by nature and strongly bond with their home. However, if moving is on the cards, there are some things that you can do to help make it easier for your cats, and by extension, easier for you as well. Read on for more.

The First Step: Make Packing Less Stressful for Your Cat

Packing is an inevitable part of the moving process but it can be stressful on your cat due to the confusion caused by seeing packing boxes everywhere and furniture out of place. You can make it easier on your cat by leaving one room until the very last – preferably a bedroom. This room should be left intact for as long as possible so that your cat has a safe place to go.

The Second Step: Moving Day


Moving day is a hectic time for everyone but don't confuse your cat in the process. Leave your cat in their safe room while the removalists are coming in and out of the home to load up the truck. It is a good idea to put a note up on the door so that they know that your cats are in there and not to accidentally let them out. When it comes time to load up the last room, place your cat in its carrier ready for transit.

The Third Step: Transporting Your Cat

If you are moving a short or medium distance, you can easily transport your cat using a cat carrier and moving them by car. However, if you need to fly to a new destination, you will need to ensure that your cat is up to date on its vaccinations and flea treatments, and that you are using an airline approved carrier. Make sure that the staff is able to access your cat's water to top it up and change it as necessary. Alternatively, you can hire a pet transportation company to take care of everything for you.

If your pet is a nervous traveller, try some Rescue Remedy in their water to help keep them calm, or alternatively, ask your vet if a mild sedative is warranted.

The Fourth Step: Arriving at the New Home

Once you have arrived at your new home, it is an excellent idea to confine your cat to a small room straight away. The laundry or bathroom is ideal and you should ensure that your cat has a blanket or bed of theirs, and an old shirt that you have worn. This will surround it with familiar smells. Of course, your cat should have food, water, a litter tray and some toys. If you have more than one cat, keep them in the same room together.

Keep your cats confined until the unpacking process is completed. Do not let them out until the removalists have finished their job.


The Fifth Step: Allowing Your Cat to Settle


It will take quite a while for your cat or cats to relax and settle in their new home, and this is not a process that you should try and rush. Leave your cat to explore in its own time and make sure that it always has a safe place that it can retreat to, such as a small room, its carrier, or even a cupboard door that has been left open. It is normal for your cat to be shy and stay in hiding for the first few days but it is important to stick to your routine as much as possible. If your cat is allowed outdoors during the day, do not let them out until they are confident inside the home and familiar with their new surroundings.


A Helpful Tip


Finally, a helpful tip for the moving process is to ensure that your cat has adequate identification in case of the worst happening and your pet escaping. Update your cat's microchip with your new address and contact details, and ensure that your cat is wearing a collar with a phone number that you are contactable on.

Topic: Pet Transport, Cats