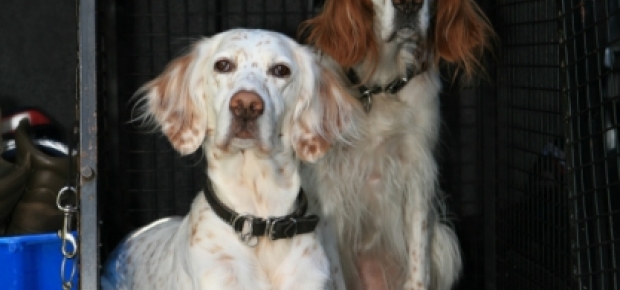 If you are going on holiday, or simply need to travel somewhere with your pets, it doesn't need to be a traumatic experience for either of you. Travelling with your pets can actually be a very smooth process if you just follow a few tips to make sure that all goes well. Read on for more.

Check What Pet Friendly Means

If you are staying in any accommodation on your trip, you will not only have to make sure that it is pet friendly but also find out what pet friendly means. Always ask what conditions your accommodation provider has before booking. For example, does pet friendly mean that your pets are allowed in the room, or are they required to remain outside? Do they have fenced areas for your pets, and areas where you can walk or exercise them?

Pets and Transport

One of the biggest things that you will have to consider when travelling with your pet is how they are being transported – whether that's via air or in the car. If your pet is flying with you, make sure that the airline is aware well in advance, and that your pet is in a secure, airline approved carrier that can have food and water refilled from the outside. Also make sure that you get to the airport earlier than you otherwise would to check in and ensure that your pet is right to travel.

If you are travelling via car, you will also need to make sure that your pet is well secured while in the vehicle. This can be in an appropriate carrier or you can secure your dog in the rear seat with a harness attached to the seatbelt. Ensure that you have plenty of stops for your pet to go to the toilet, have a drink or have something to eat. Light meals are recommended while your pet is in the car to avoid travel sickness. If appropriate, place a litter tray inside your pet's carrier. It is vital that you never leave your pet unattended in the car as interior temperatures can rise quickly and cause serious problems.

Ensure Your Pet is Healthy and Appropriately Vaccinated and Wormed

The last thing you want while travelling with your pet is for them to get sick in any way. As it is likely that your pet will be interacting with other animals, you should make sure that your pet has up to date vaccinations, that it is appropriately flea treated, and that it is up to date on its worming. These will lessen the chance of your pet getting avoidable illnesses or suffering from worms or fleas that can make your trip uncomfortable as well as theirs.

Remember all Your Pet Supplies

It may sound obvious but your pet will be more comfortable if you bring along everything that they need for the journey. This includes things such as leashes, harnesses, beds, blankets, and toys. Bringing these along will give your pet a sense of familiarity and this will make them happier. Don't forget the essential supplies such as food and water bowls, wet and dry food, treats, extra worming and flea treatments (depending on how long you are travelling for), waste disposal bags, and kitty litter and trays.

Topic: Pet Transport