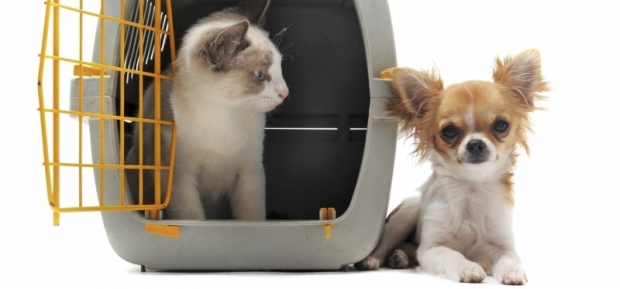 Does your pet travel well when you need to transport them? Transportation can cause your pet to become stressed and anxious. So how do you transport your pet and minimise stress at the same time?

How to Transport Your Pet

Being able to transport your pet safely is essential for vet visits, when taking your pet on holidays or even for a ride in the car. To transport your pet safely it's important that your pet is confined in a crate or carrier or safely restrained. Crates and carriers are ideal for small dogs, cats and companion parrots. For larger dogs, car harnesses are ideal to restrain them and keep them safe during car travel.

Pets should be trained to associate the crate, carrier or harness with positive experiences. This can be done by gradually desensitising your pet to being in the carrier or wearing the harness and pairing this with high value food rewards to create a positive association with short term confinement and restraint.

Training Your Pet for Transport

To train your pet for transporting them in a crate or carrier start with short reward based sessions where you gradually coax your pet into the crate/carrier, rewarding them with high value treats for going inside. Begin with the door being left open and slowly progress to where you can close the door while your pet is inside without them becoming stressed. Gradually build up the time your pet is confined in the carrier.

To train your pet for transporting them in the car with a harness first create a positive association with wearing the harness. Fasten the harness onto your pet and reward them with high value treats for wearing it for a short time at first. Gradually progress to training your pet to wear the car harness for longer time periods while rewarding them with treats. Once your pet readily accepts the harness begin training them to sit in a stationary car, then with the engine on, then on small trips. Build up to longer and longer car rides pairing them with high value treats to reward calm behaviour and create a positive association with transportation.


Topic: Pet Transport