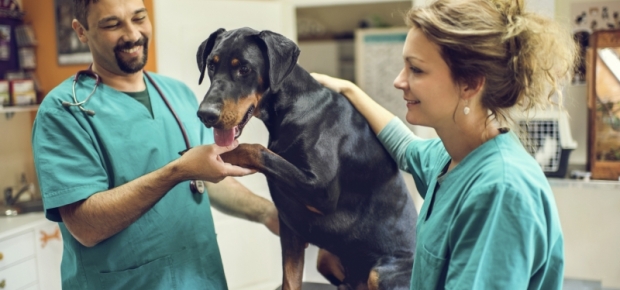 Becoming a vet


Perhaps you've always wondered what it would be like to become a vet. But what is actually involved in becoming a vet, and what do you need to do to become one?


What do vets do?


In a nutshell, vets look after the health of animals. In the same way we go to the doctor, animals can require treatment for various problems. Some vets specialise in certain fields. This may be a type of animal species or a certain area of treatment such as cancer.


How to become a vet


In order to become a vet you will need a degree in Veterinary science. This can take around 5-6 years to complete. Once completed, you can then register with the Veterinary Surgeons' Board and practise as a fully qualified veterinarian.


Skills


There are many skills required to be a vet. Firstly, you will need to treat animals - and sometimes a wide range of species. So being comfortable working with different animals is important. Depending on the problem, a vet may have to perform a range of tasks such as restrain animals, surgery and other procedures. Through observation, analysis and decision-making, a vet will essentially treat the animal, offer advice and support to pet owners.

In addition to being comfortable with animals, a vet will need to be a great communicator. Communicating with pet owners, staff and other stakeholders is a major component of the job.


Being a vet


Like all career paths, it can be difficult to know if it's the right decision until you're in the job. The best thing you can do is research. Speak to as many people as you can to gain a better understanding of the requirements, effort and the sorts of skills required.
Before you start studying, talk to staff at university. Another great way to experience the daily life of a vet is to arrange work experience at a veterinary practice. This will enable you to see first-hand the sorts of duties involved. It's also a great opportunity to ask questions.

Technology is constantly improving and changing. Staying up-to-date with the changes is also a part of being a vet, this may include completing further training throughout your career.