Levi is a masked red fawn french bulldog male, he produced cream with the right lady! Registered ANKC with imported lines from Russia and the UK and the UN. he has Renaur Dorian Lines He has had his semen analysed and it is fantastic ( I have a copy of the report completed 8/6/18), He is proven and ready to go, He carries 1 part CMR1, so your female will need ot not be a carrier of this as well !
Frozen semen is already banked for ease of freighting anywhere. He has had no health issues. Very solid and stocky boy! Fantastic pedigree! Dna and semen analysis has been done, can be emailled to you!

He is also available at stud at $2.5k a stud, can send fresh or meet in Vineyard Sydney!
Phone: 0411049510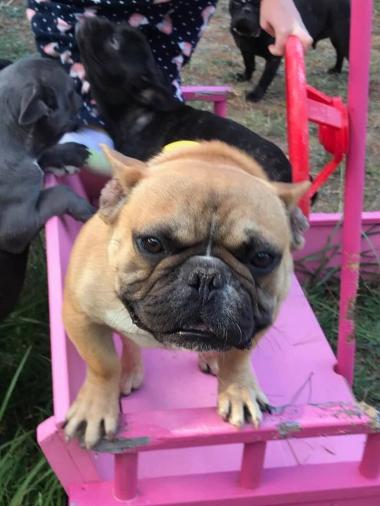 Make an Enquiry:
For Sale - French Bulldog Stud male-Stud service- ANKC/ MDBA registered-