Registered Breeder MDBA #12996. Note the price is an average price, all pups are priced differently, see below


Frenchies- Available now!! I have an older brindle boy - fully vaccinated till April 2020- $1800, a blue male- $4500, a tiger brindle male- $2700 (gold highlights all through his coat), very pretty and so so affectionate, and a merle male $4500 -super super affectionate,,, and a second brindle boy all available this weekend, all pups are about 2 & 1/2 -3 months old except for the older one.
These are the pet prices... Can be mains registered!
Can deliver to Penrith. All registered with papers, Have had all vetting and second lot of puppy needles plus puppy pack, health gaurantee and ongoing support. phone 0411049510 for more information or photos.


All pups come with a health gaurantee, a puppy contract, registered puppy papers and on going support and health information. Please ring 0411049510 for more information. Im happy to hold your BC puppy with a non refundable deposit today! Can send fresh photos!
Phone: 0411049510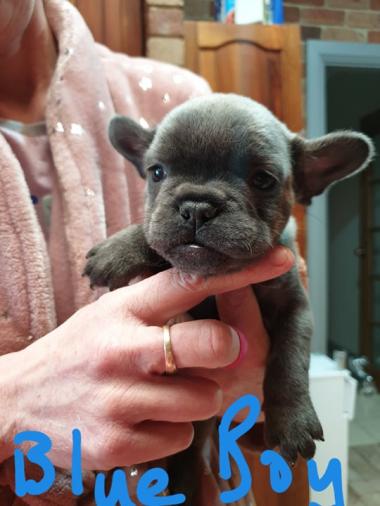 Make an Enquiry:
For Sale - French Bulldogs- Pups available NOW!!!! Older male reduced!