At All Fur Cuddles your furry, feathered or scaly babies are our priority. We aim to shower your pets with the affection and attention they crave when you canít be there. Servicing the Hills, Hawkesbury and Blacktown areas of Sydney.
---
---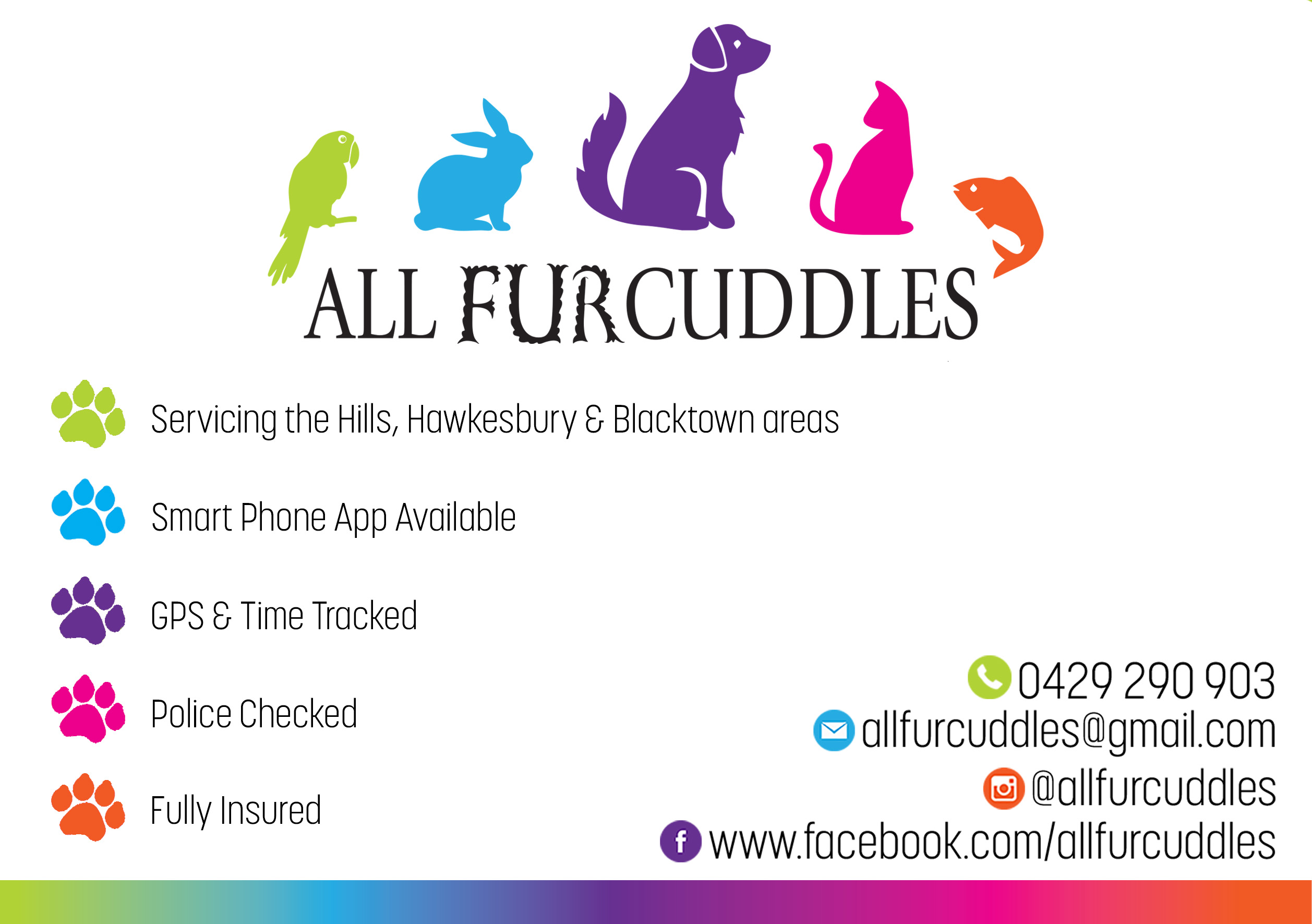 ---
Services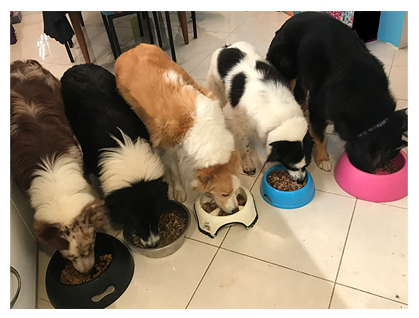 Boarding in our home
24 hours • Price varies
A fur-cation for your pet (except cats) while you go away, are at work or perhaps you just need to get them out of the house for a couple of hours during a party etc.
Home visits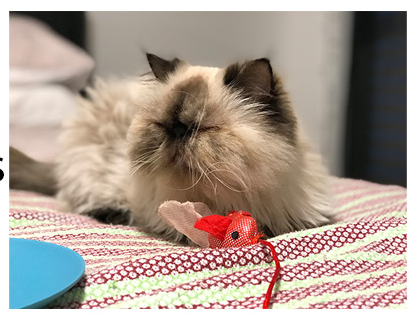 30 minutes and up • Price varies
We visit your home once or twice a day to provide your pet with all the necessities (& of course cuddles!) when you are on holidays or just working long hours.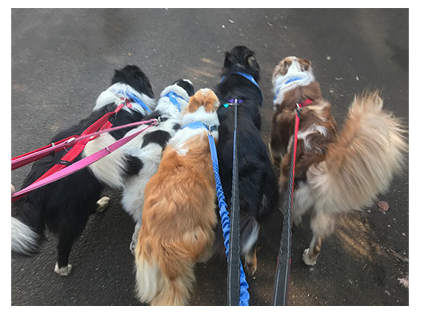 Dog walking / park play dates
30 minutes and up • Price varies
Not just a dog walk... Take your pets mind off missing you whether you are at work or away on holidays by booking a walk or play date to break up their lonely day. Available for 30-60 mins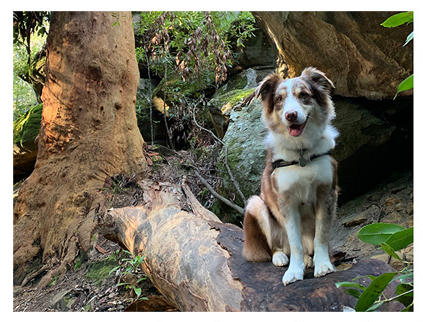 Adventure Walks
2 hours • Price varies
Once or twice a month we like to get all the pups together for a big, controlled park play date! Socialising is important for your furries & we bring all the fun, including them! Transport included!
Transport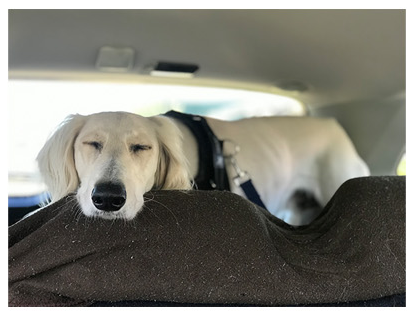 30 minutes and up • Price varies
Trips to/from the groomers, vet appointments, boarding establishments... wherever your pet needs to go, we can get them there! Fully harnessed and clipped in!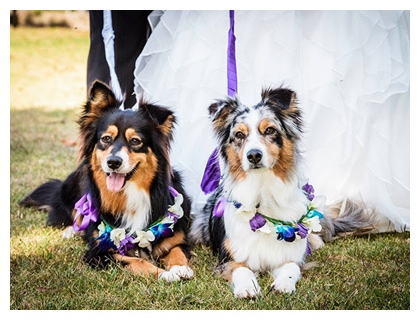 Wedding Packages
2 hours and up • Price varies
We offer a custom package for your big day so your favourite furry one can be there! Packages are tailor made to suit your needs and can include transport & boarding options.
Special Requests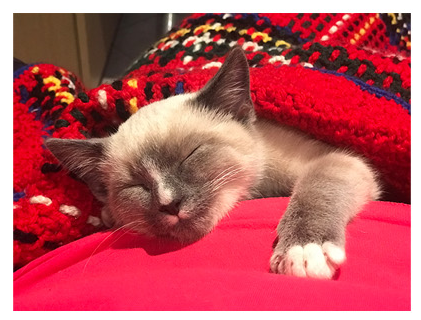 Duration varies • Price varies
Do you have a need that isn't listed??? Get in touch with us! We love to accomodate where possible to ensure your pet is receiving the very best care when required!
---