CONTACT INFORMATION
Caitlin McColl
A
Melbourne
Victoria 3000
M
0459 027 945
W

Visit Website
Capturing the love, soul & joy in your pet's life. Celebrate your pet's unconditional love and loyalty with natural, artistic photography that will be treasured for a lifetime.
ABOUT US
---


The Ragamuffin Family is made up of the photographer, Caitlin McColl, her assistant, Johnny Maloney and their furbaby, Lyra.

Caitlin caught the photography bug at a young age. As a teenager, she studied the art in London and then in New York City on a scholarship. By 16 years old, Caitlin had started winning awards and exhibiting her work internationally.

Johnny and Caitlin moved to Melbourne in 2008, where she completed the prestigious Bachelor of Arts in Photography program at RMIT. Then they adopted Lyra, and everything changed. As a puppy, she quickly became the very loved third member of their family, with plenty of cuddles and a fair few chewed up socks! Before she was even one year old, they had launched their own boutique business, inspired by Lyra's cheeky, scruffy personality ~

Ragamuffin Pet Photography.






WHY CHOOSE RAGAMUFFIN?
---


We truly believe that you should should own more than snapshots of your best friend. Custom pet portraiture is an investment in beautiful artistry that will be treasured for a lifetime, and we are committed to capturing your furry family in an original, artistic, natural way.

We specialise in creating one-of-a-kind decorative art that will make you smile for years to come. Our award-winning photography has a vintage, organic style that brings our unique artistic eye to your home. We travel to you, so you don't need to worry about who is next "in line", or have the feeling of a crowded portrait studio. By photographing exclusively "on location", we will capture your pets at their happiest and most content. From the city, to the park, from the beach to the couch, location plays a key role in our down-to-earth style.




FINE ART PRODUCTS
---


The goal for any photographic session is the creation of beautiful, decorative art for display in your home, and keepsakes to last a lifetime. Our fine art products include classic framed prints, beautiful canvases, contemporary block mounts, hand crafted albums and high-quality digital files.

Part of the Ragamuffin Experience is your In-Home Design Consultation, a complimentary service designed to help you make the most of your beautiful pet portraiture. We provide you with our expert advice in choosing the best products, sizes and images to suit your home's style and decor.




CONTACT US
---


Contact us today to discuss booking your session to celebrate your furry Ragamuffin.

Ph: 0459 027 945
E: [email protected]
Fb: www.facebook.com/RagamuffinPets
W: www.ragamuffinpetphotography.com.au


---
VIDEOS
Ragamuffin Pet Photography

GALLERIES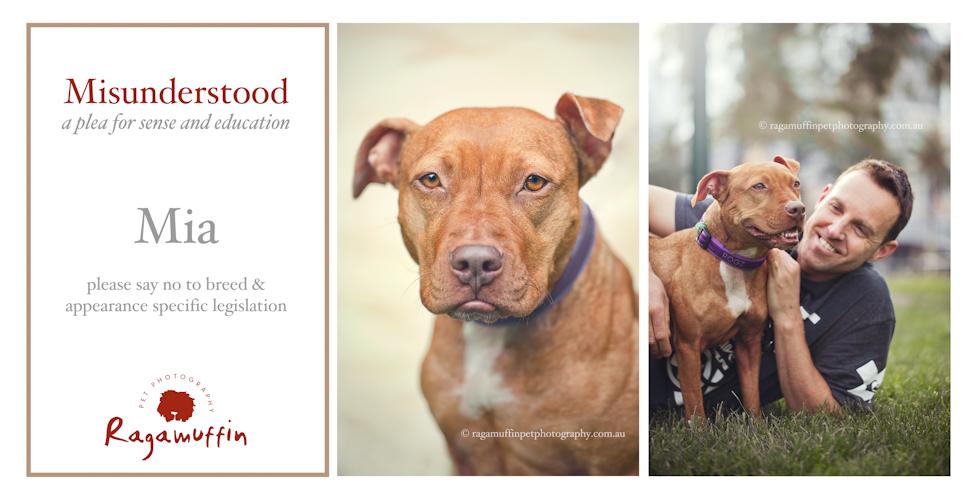 Fine Art Series
(14 images)
Fine art series of photographs, used for fundraising for local rescue shelters